Mittwoch, 10. April 2019
In the Betnavski gozd we planted honey trees
beekids, 20:29h
On Wednesday, April 10, 2019, a campaign of planting honey trees took place in the Betnavski gozd (forest) in Maribor, attended by numerous volunteers. The action was made possible by the company Slovenian National Forests (SiDG), which manages the Betnavski gozd. The campaign also represents the beginning of a wider educational and motivational campaign "SEM SPREMEMBA" (I AM CHANGE), which aims to raise awareness of the exceptional significance of bees for human survival.
The Betnavski gozd is richer for different types of linden trees, cherry trees, chestnut trees, maple trees and rowan trees. The inhabitants, beekeepers, students of the Biotechnical School Maribor and students of the School of Wood and Forestry have planted forty honey trees.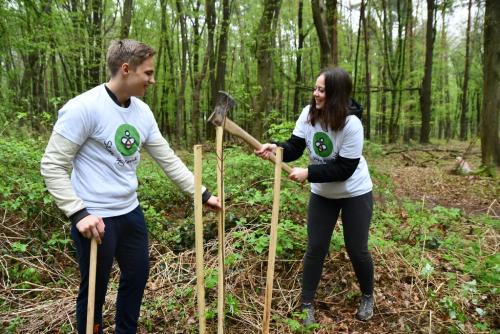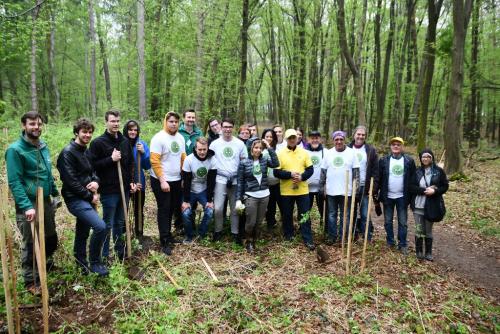 One of the roles of the forest is also to offer pastures for bees, which can be improved with tree species which blooming. The Biotechnical School Maribor is aware of this, so we joined the campaign "SEM SPREMEMBA".
The campaign aims to encourage every person, company and institution, to plant at least one flowering plant. Each flower means food for bees, even if it is "just" a flower in a pot on a balcony terrace.
In May, the campaign will continue with the planting of nectar flowers and nectar shrubs at selected primary and secondary schools (also in the vicinity of our beehive).
Even in small gardens, from early spring to late autumn, bees can be harvested by pollen. In sunny places, bees are delighted with purple coneflowers, carnations, orange coneflowers, large-flowered tickseeds, New York asters, lavenders, sages, showy stonecrops ... In the shady areas of the gardens, bees are also interesting for black hellebores, lady's-mantles, astilbes,…
... comment