Montag, 18. März 2019
Bees are waking up. Bee ready!
beekids, 12:33h
At the end of February and in the beginning of March, the sun had already warmed the atmosphere very well, and the first bees went to see the surroundings. The most conscientious were already carrying the first pollen in the hive. With first flying bees, the work begins for the beekeeper.
The most important task is to observe bee colonies before the hive entrance. If the bees do not fly out during the warm weather, or if the hive entrances are soiled with honey and wax, this is a sign that there is something wrong with bee's family. Last year's warm autumn and this year's warm winter active bee robbers. Two school families have also been robbed.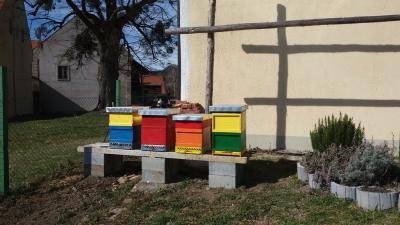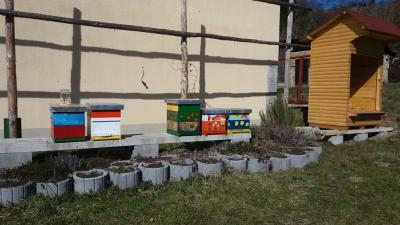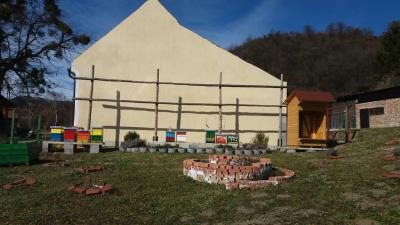 We have clened up the hives of robbed families with the students, while we added some frames with honey and sugar cakes (fondant block) to the rest families.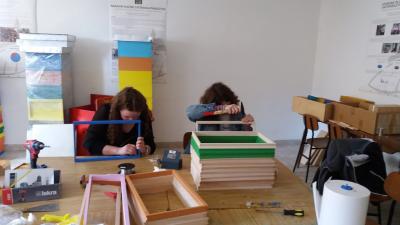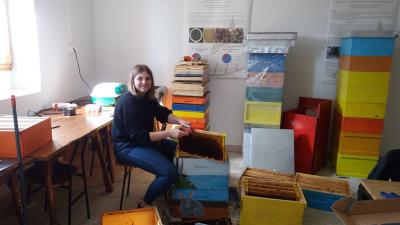 The students showed their artistic talent in painting hives. They also participate in the international art and literary competition.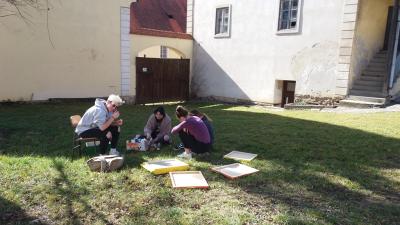 For the information day in our school and fair Altermed, we prepared several different types of cream honey (with raspberry, blueberry, cocoa, ginger and cinnamon). Our creamy honey always have a good response and almost of the experimenters like it..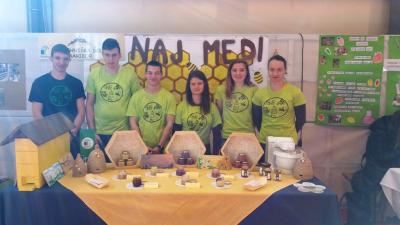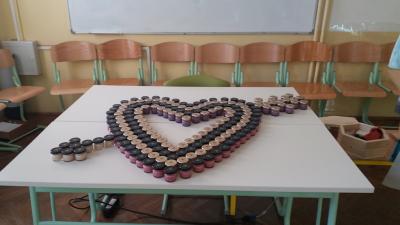 We also carried out honey analyzes at laboratory exercises. We measured the electrical conductivity of honey, the percentage of water in the honey, the amount of hydroxymethylfurforal in the honey, looking for pollen grains with pollen analysis of honey and performed sensory analysis of honey.
The bees were examined for Varroa Mites and Nosema.. We found that Varroa is constantly present, but does not endanger our families. We did not find Nosema in our samples.
With the research project Apitherapy with royal jelly we participated in the project Mladi za napredek Maribora.
We need to complete some other research tasks on the topic of beekeeping. We will present our tasks at a competition in the knowledge and skills of the Consortium of Biotechnical schools of Slovenia.
... comment