Mittwoch, 13. Juni 2018
3. day of Hamburger in Maribor 12.6.2018
meadowkids.eu, 23:25h
Dear Readers today we had a relaxing day although we had stand up at 6:30. We had the schuttle service from biotechnic school Maribor to go to the West of Slovenia.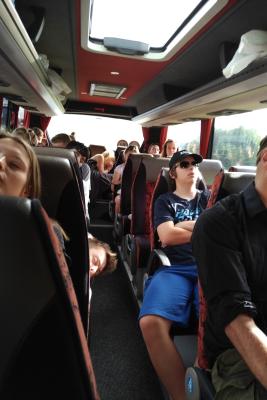 After one hour on the road we made a stop for exchange the sitting places. People had found together, people with the first Letter A, for exemple sat together with anyone with A.
Without energie some of the students played that game.
After two hours we arrived in Radovljica. A small town nearby Bled.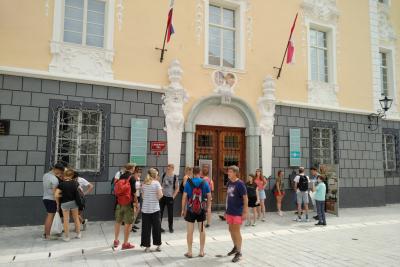 There we visit the beekeeping museum and got a guided tour through it.
Its showing a lot of thinks about the history of beekeeping and the krainer Bee sort. You can see a Swarm life in a show hive.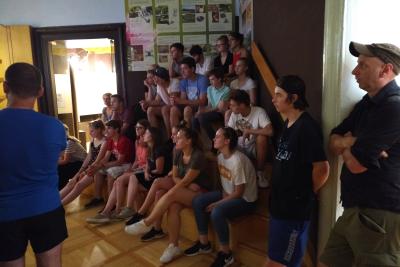 We looked a film in german language about the live of honey bees.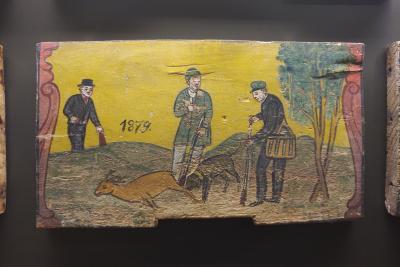 A typical kind of bee hives in slovenia have painted storys as pictures on the wood from the hive.
That can be situations of history, fairtales, christians stories or moral stories.
The next picture we can named under: "The nature strike back."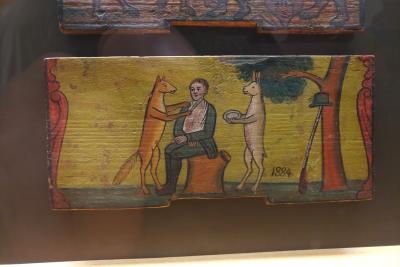 After we visited the museum we drove to bled lake with clear and wonderfull azul water.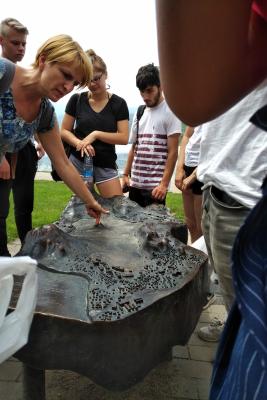 We learned some about the history of this place before we eated spezical Cake.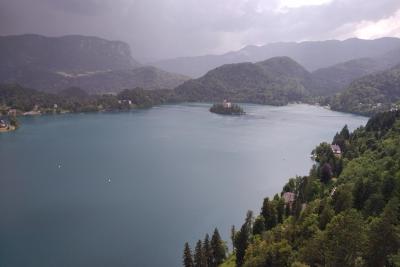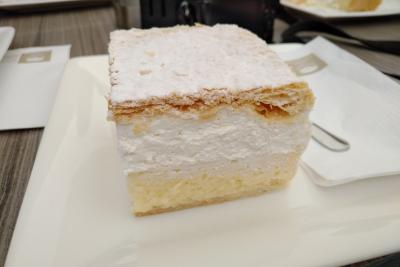 A dream of a cake at a paradiese place.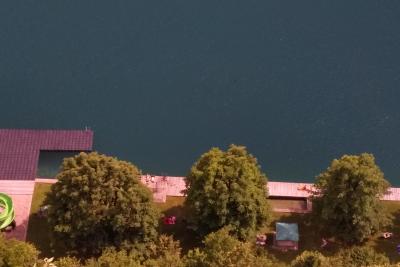 After rest and delight the most of us gone schwimming into the lake. Other one gone up to the castle.
At three o`clock it`s started a heavy rain so all we was wet also we didn`t swom in the lake.
On the way back to Maribor we made a dinner nearby Resce with the biggest pizza at the world.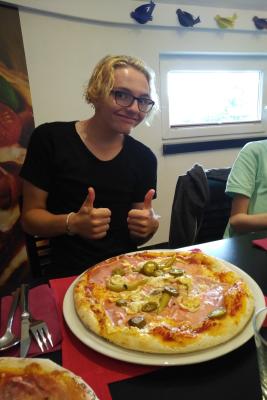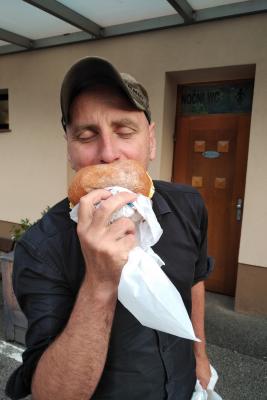 Slovenia is a country of superlatives and records, so that is not a wonder that we got the biggest "Berliner" ever.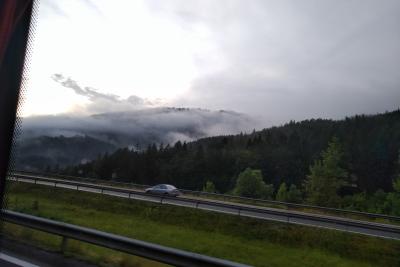 After the rain wear the mountains clouds and the sunset bring the right light for a romantic moment.
... comment