Freitag, 20. Oktober 2017
Who is who?
beekids, 20:56h
Hi, students from Rissen,
Our exhange week is getting closer and closer. We are excited and waiting anxiously for the day when we are going to fly to you.
We must admit we are a little bit afraid. We also feel like strangers for now.
So this is the first meeting with us. We have prepared a reading - matching exercise for you. Match our pictures (N.N.* and a number) with the description of each of us (our names). We wish you a lot of fun with reading and guessing WHO IS WHO.
We are sure that with this project, we will get to know each other and become real friends.
We are looking forward to your answers.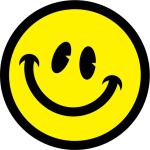 *Nomen Nescio is used to signify an anonymous or unnamed person - I do Not know your Name/you.
Our pictures: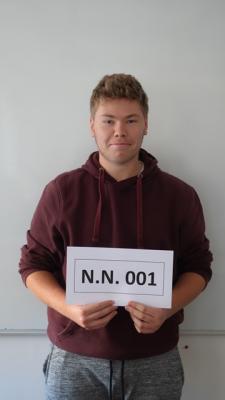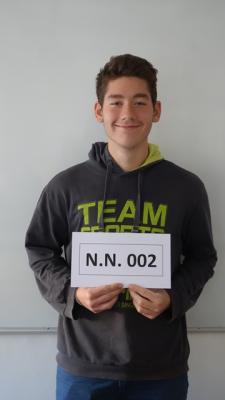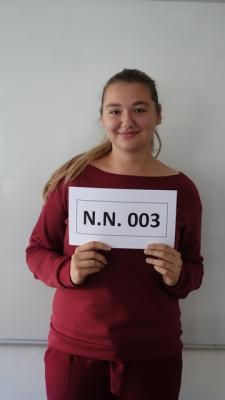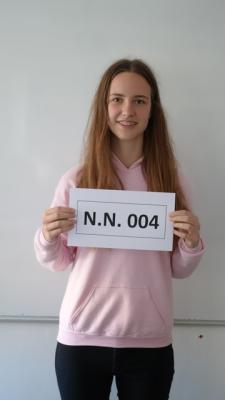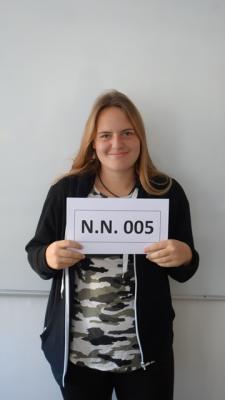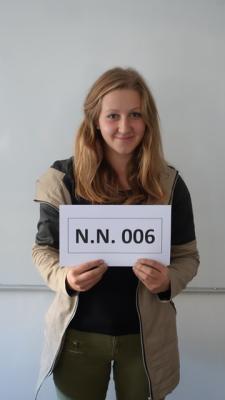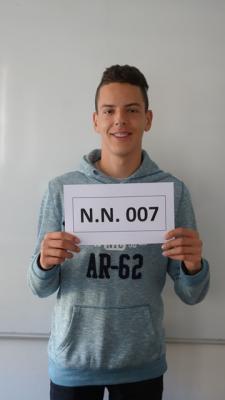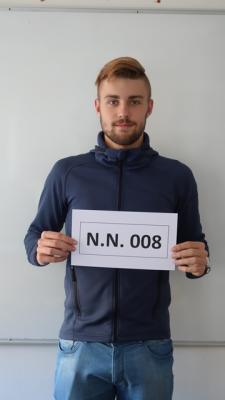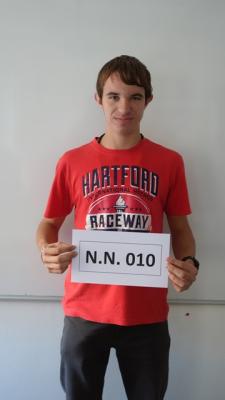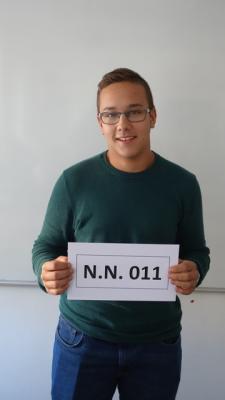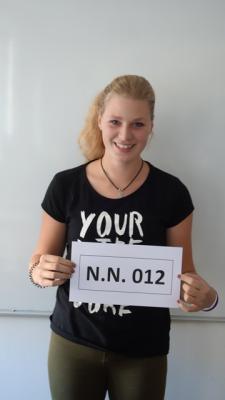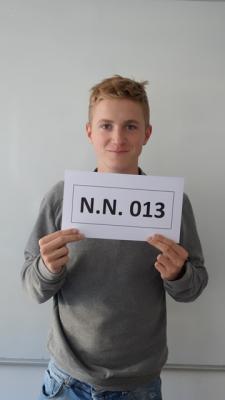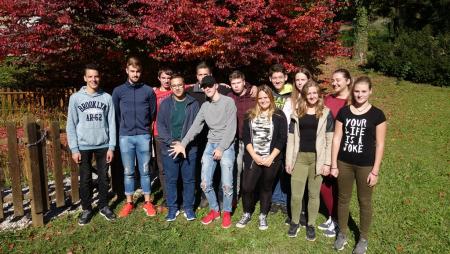 Description:
Hi!
My name is Tjaša Kancler. I am 16 years old. Im not very tall and I have long brown hair. I go to Biotehniška school in Maribor. I live in a small town called Hoče. At home we have a small farm and I like working on the farm. At home we have cows, rabbits, cats, pigs and a dog. I like to take my dog Floki for a walk. I like watching MotoGP . I like diffrent sports like: volleyball, foodball, tennis…
Hello!
My name is Tea. I'm 16 years old. I go to Biotechnical school Maribor. I have a dog, a cat, pigs and vineyards. I`m going to tell you something about myself. I have brown long hair and blue eyes. I´m small and funny. I love my friends and animals. I like sports (football) and i like watching ski jumping, moto GP (Valentino Rossi) and formula 1(Lewis Hamilton). I hope to make some friends at your school in Rissen.
I am very excited to go to Germany.
Hello,
I'm Rene Klasinc. I come from small village Prepolje which is in the countryside of Dravsko polje. I'm 17 years old. I'm visit Biotehnical school Maribor direction Agricultural technicion. I live in small family farm. Next years we will buy more animals and increase farm. I like working on farm and driving tractor. When I will be older I want to work on my farm and help to my friends. I'm kind.
Hello!!!
My name is Mihael and I'm 15 years old. I come from Slovenia and I am very interested in working out. I started training and eating healthy last summer because I had enough, I had to much weight plus I was close to getting diabetis. I'm a very confident person so I belived in myself that i could do it. So my first goal was to lose 17 kg which I have gained over the year. My first week of training was very hard but I thought to myself if I give up now I will never succeed in life. After 3 months of hard work I finally achived my goal actually a little to well if you ask me. I lost 22 kg and in the process I helped other people with their goals – fitness goals mostly because a lot of people don't know how to motivate them selfs so I wanted to show them that I believe in them that there not alone on this world and since than I haven't stoped training and helping others. It doesen't matter where you come from the important thing is that you make your own dreams come to life despite the judgmet of other people.
In this task I wanted to show you that you can achive what I have achived in one year (eating healthy and exercising every day). Plus I forgot to tell you something about my Biotehnical school. I started going to this school because I was interested in learning about nature (plants, animals, organizems) plus I was eager to learn mostly about plants so that I could preper healthy meals, creams …
Thank you for reading and absorbing my text I hoped you enjoyed it (I hope it motivated you to follow your dreams…).
Hallo!
Ich bin Jakob Pulko. Ich bin 16 Jahre alt. Ich komme aus Zgornja Korena. Ich besuche die Biotechnische Schule Maribor, veil Ich liebe Landwirtschaft und Natur.
Ich habe einige Hobbys, aber mein lieblingshobbys sind arbeitet in einem Weinberg und fährt mit einem Moped am Wochenende.
Hallo!
Ich bin Tilen Žmavc. Ich wohne in Cerkvenjak, das liegt in Slowenien.Ich besuche die Biotehnische Schule in Maribor. Mein Hobby ist Fußball spielen.
Hallo!
Ich bin Lara Krajnc. Ich komme aus Slowenien. Ich besuche die Biotechnische Schule in Maribor. Meine Hobbys sind Fußball spielen, auf dem Bauernhof arbeiten und sich mit Freunden treffen.
Hallo!
Ich bin Gasper Skupek. Ich komme aus Slowenien. Ich besuche die Biotechnische Schule in Maribor. Meine Hobbys sind Fußball spielen und Basketball spielen.
Hallo!
Ich bin Ivan Praznik. Ich besuche die Biotechnische Schule in Maribor. Ich komme aus Slowenien, und wohne in Radlje ob Dravi. In meiner Freizeit spiele ich manchmal Basketball aber am liebsten arbeite ich zu Hause.
Hello!
I am Mihaela. I am 15 years old. I live in Rošpoh that is a small countryside close to Maribor. My passion are animals, farming and plant. At home we have farm. We are dealing with animal husbandry, agriculture and we also have some vineyards. I have long brown hair and I am very tall. I like watching MotoGP and I'm cheering for Marc Marquez. I like spending time with myself and my little brother.
I hope that we will makes a new friendship.
Hello.
My name is Andy. I am 16 years old. In my free time I like to play games or watch movies. I also train volleyball which I prefer the most. I also like to play football and enjoy skiing in winter in Italy with my family. My favourite food is pizza, but I don`t like vegetables.
Hello.
I am Dzenita Vejzovic and I am 16 year old.
I come from Bosnia and Herzegovina,Tuzla, but now I live in Maribor, Slovenija. I went to primary school and finished it in Duboki Potok, then I wanted to enroll to a hairdresser- school, then I went to high school in Srebrenik, but I was not happy there.
Now I visit Biotechnical school in Maribor.
Hello!
I'm Jakob Tomanič. I'm 16 years old and I go to Biotehniška šola Maribor. I'm visiting it second year. I come from Brušvik, it's village on the Dravsko polje. At home, we are dealing with beekeeping. My grand parents also have small farm with pigs. We grow buckwheat and pumpkins. We have buckwheat honey, which is very special, we are seeling buckwheat porridge too. We are making and selling pumpkin seed oil. In my free time I'm trainig football.
... link (0 Kommentare) ... comment
Donnerstag, 12. Oktober 2017
Our first measurements
meadowkids.eu, 12:37h
In our project we will compare the measured growth of the pumpkins and apples.
We picked out an apple branch, that we will follow during the year.
We will look, how the branch grows up and how it changes during the seasons.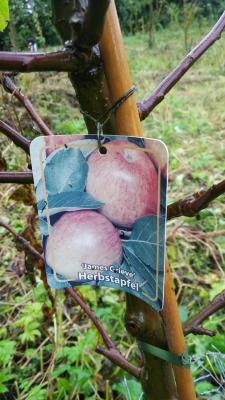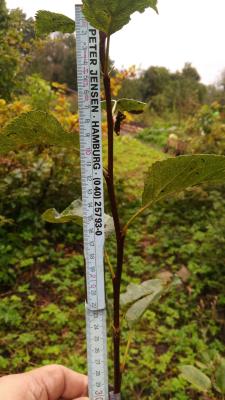 We measured the left pumpkins which has not been stolen yet.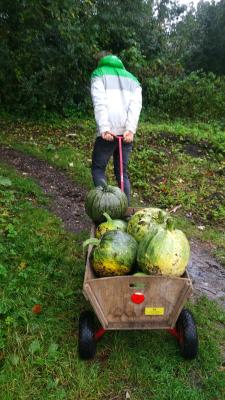 Harvesting pumpkins is hard work!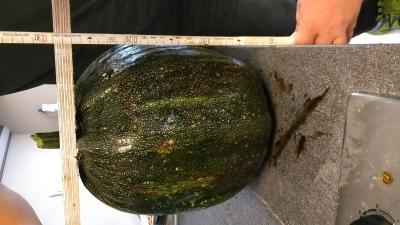 You can see the measurements of the pumpkins in the grid. The biggest pumpkin so far achieved 7 kilos!
grid
(xls, 8 KB)
... link (0 Kommentare) ... comment
Pumpkin harvest 2017
beekids, 07:49h
Although autumn was not yet on the calendar, autumn tasks are already being performed on the fields. That's why on Tuesday 5 September 2017 also our school started a typical autumn task which is harvesting pumpkins.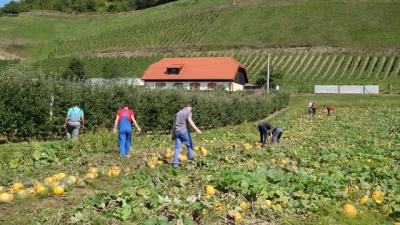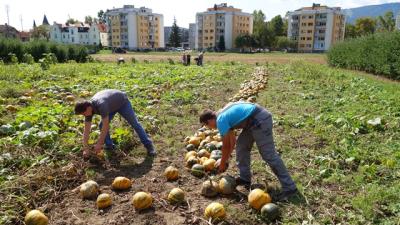 Because of the drought the crops look smaller as they should. We took the harvest very seriously. Before the harvest we randomly selected pumpkins and measured their weight and diameter.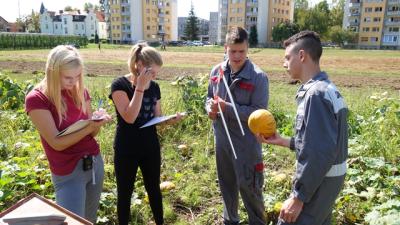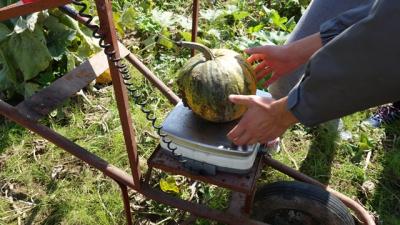 The reason we began these events was because of the cooperation in an interesting project Erasmus+. Cultivation of pumpkins for further processing is one of our projects.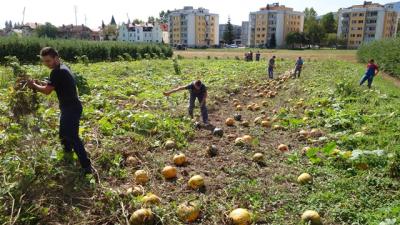 With the help of the measurements we wanted to find out what's the average weight, average diameter,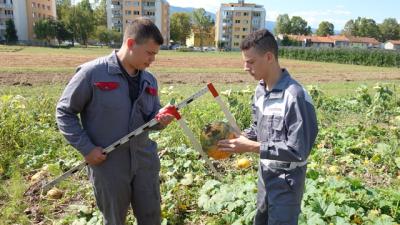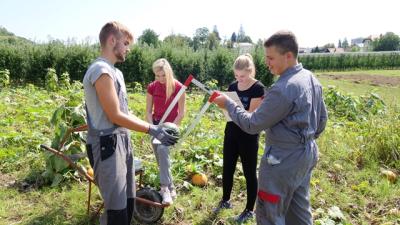 quantity of the pumpkin seeds on the whole field/surface etc.
During the harvesting process we got a lot of ideas which we are going to use in the upcoming 2 years of the project. Work went very fast for students who took the measurements and for the ones who put away the network of stems.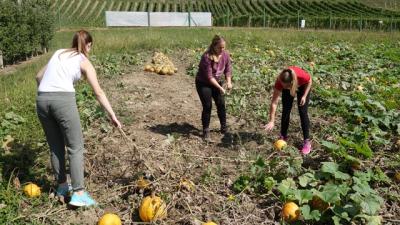 We arranged the pumpkins in rows so that later the pumpkin harvester could harvest them.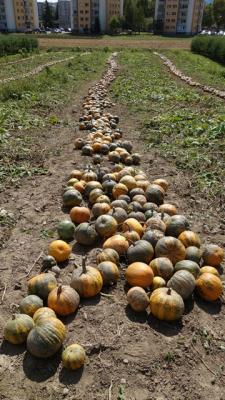 Next, the special harvester picked up the pumpkins with it's reel, it crushed them and extracted the seeds.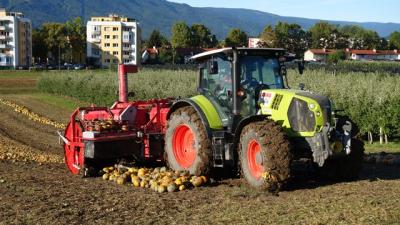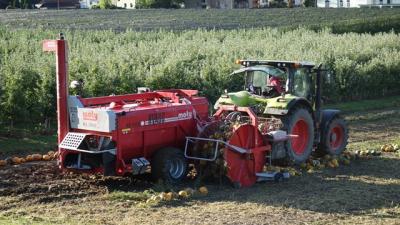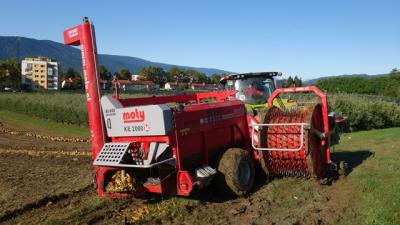 After the harvest the seeds were stored and later they were put to dry.
measurement_results_2017
(xlsx, 19 KB)
... link (0 Kommentare) ... comment
Mittwoch, 11. Oktober 2017
Beautiful city Maribor
beekids, 18:56h
In this blog we would like to present our beautiful city Maribor and its surroundings.
Maribor is the second largest city in Slovenia with around 100,000 inhabitants.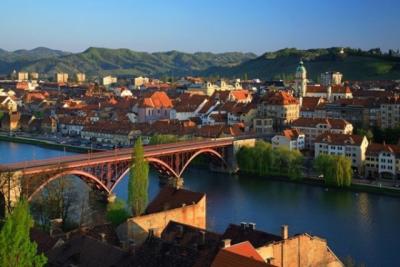 It is pleasantly small with a homely atmosphere and lodged in the wonderful nature of Pohorje on one side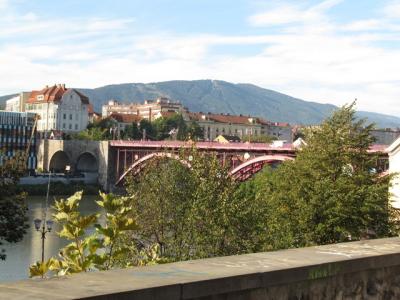 and wine growing hills Kalvarija and Piramida on the other.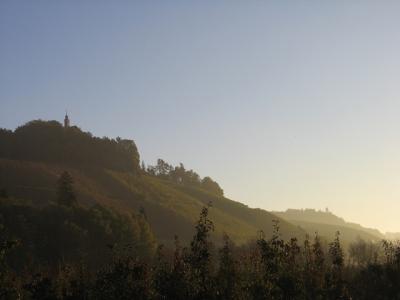 We say Pohorje is the lungs of the city. Pohorje is an ideal place for hikers, cyclists, adrenaline seekers as well as lovers of the tranquillity.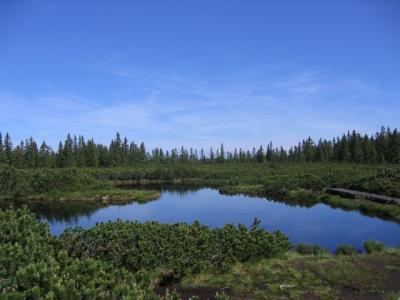 It is known for women's slalom and giant slalom races for the Alpine Skiing World Cup known as "Zlata lisica" (The Golden Fox). Pohorje offers a beautiful view of the city.
The river Drava runs through the city. It is also our link to the project, as it flows into the river Danube.
Maribor is a green city with a lot of parks that citizens use for relaxing after a busy day.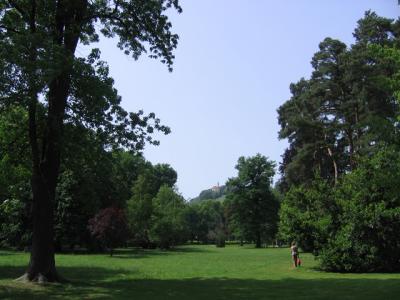 We are especially proud of the world's oldest living grapevine, which was in 2004 signed in book of Guinness World Records. The grapevine of Žametovka is about 440 years old.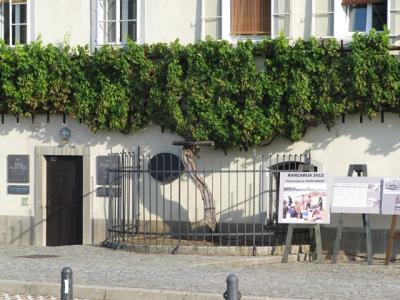 We are also proud of the numerous cultural attractions in the city. The old town core promises unforgettable adventure: walk along the river Drava embankment and through the lively streets and squares, where you can see Lent (the oldest part of the town),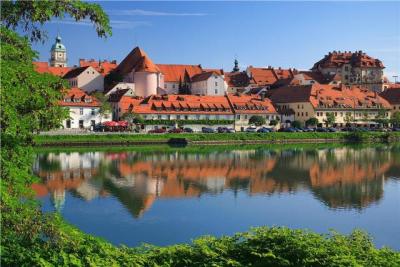 the square Grajski trg with the castle and museum, the square Glavni trg with the Plague monument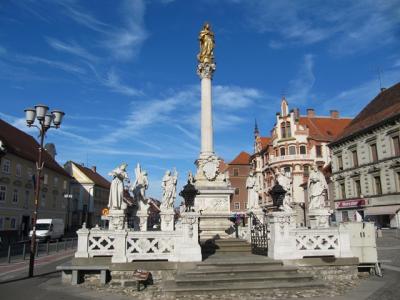 and the Town hall, Bishop Slomšek's Cathedral with its viewing tower,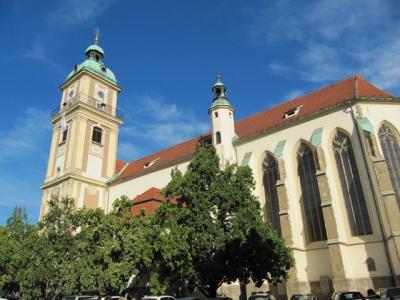 the Jewish synagogue, the Art Gallery and theatre.
Everyone can find something for themselves. Come and see how beautiful the city is. You will love to return.
... link (0 Kommentare) ... comment
Biotechnical school in Maribor is here
beekids, 09:11h
Biotechnical School Maribor is located on the ouskirts of the city centre, under the hill Kalvarija. It is a school with the oldest tradition of agricultural education in Slovenia. It was founded on 11th March1872 and since its establishment it has been located in the same place.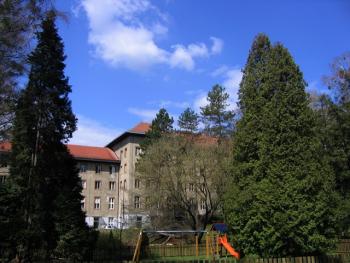 Our school offers a variety of programs: agricultural technician,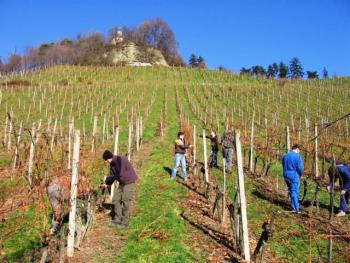 environmental technician,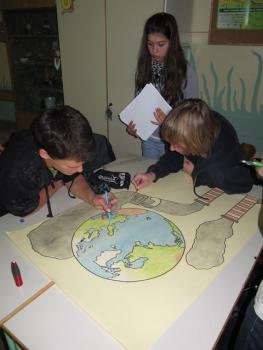 veterinary technician,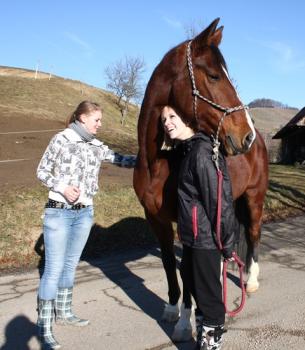 florist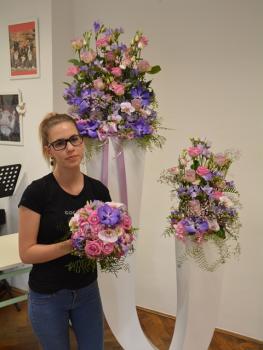 and mechanic of agricultural machinery.
Students gain teoretical knowledge in specialized classrooms and practical knowledge and skills at the school estate, which comprises 120 hectares of agricultural land, mainly on the slopes of Kalvarija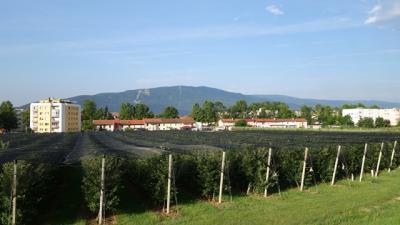 and Mestni vrh. A part of the estate is in Svecina, where the school has a barn with horses, sheep and one pig.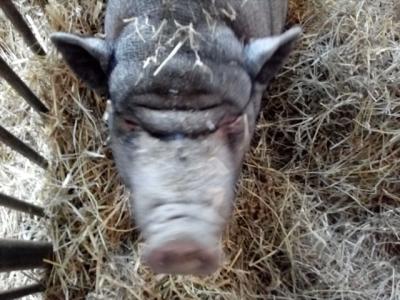 The school has several buildings with the appropriate equipment for practical lessons, such as a wine cellar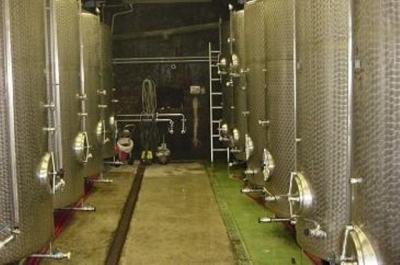 with a press and a bottling plant, a fruit storage, a drying room for fruits and vegetables,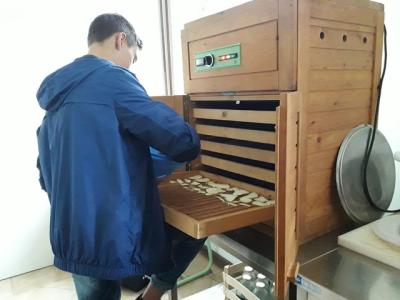 a facility for spirit distilling, a facility for producing vinegar, a vintage cellar, a barn, an apiary, a greenhouse, storage facilities, a park etc.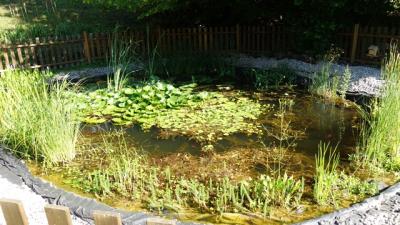 On the estate, in the area of Kalvarija, there is a fruit-viticulture educational path with information boards which aim at introducing fruit and viticultural school activities. The path is a popular recreational walk with the 454 stairs to the top of Kalvarija.
Students and teachers are involved in European projects, allowing them to gain experience abroad.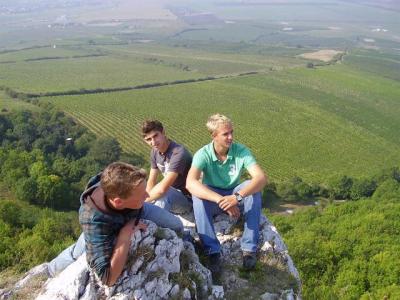 A part of educational process is adult education and a driving school for getting a driving licence in all categories.
We strive for a friendly and open school, which gives students skills for the future, and preserving the traditions and reputation of the school.
... link (0 Kommentare) ... comment
Donnerstag, 5. Oktober 2017
The stonewall
meadowkids.eu, 12:41h
We the 9a, are working for the last three weeks on our school meadow.
We have plant the vegetable patch (pumpkin, potato). We also have apple trees and grapes (vine from Slovenia).
We harved the potatoes last week and today we will harvest the pumpkins.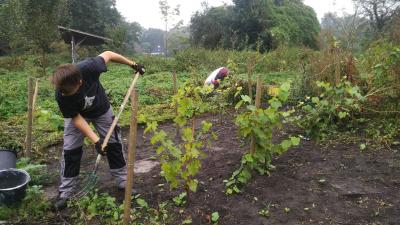 Last week at 11 o´clock the truck came with the 4 m3 potting compost and the 5 m3 big stones.
On the youth exchange in June 2018 in Slovenia we will help our partner school to build their own stone wall.
To build a stone wall, you need:
- big stones
- potting compost
- a shovel
- wheelbarrow
- a rake
- chocolate for your energy
- and good mood.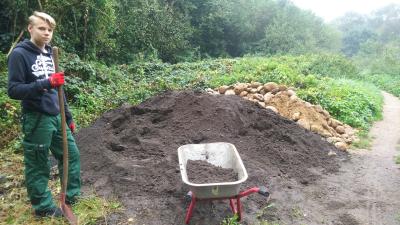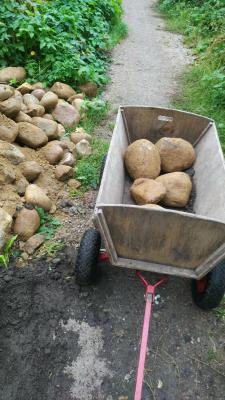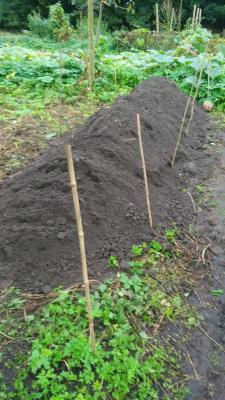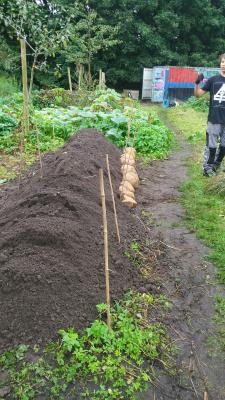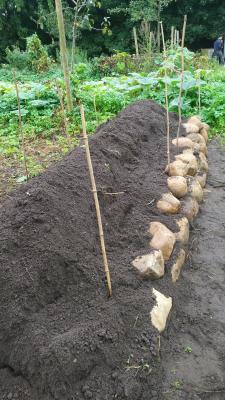 ... link (0 Kommentare) ... comment
Sonntag, 30. Juli 2017
We planted a project "We can bee friendlier to the nature"
meadowkids.eu, 18:36h
Dear readers!
We believe that learning has no borders and can take place every second. We learn in the school, we learn on the way to school, when we take a walk in the forest, when we meet with friends, when we cook, or even when we get ourselves a chance exploring unknown.
We´ve learned that having a school partner in Maribor (Slovenia) would improve every day schooling to a more exciting one. Being keen on exploring countries outside our borders, brought us to the project "We can bee friendlier to the nature".
Pupils from the Stadtteilschule Rissen (to check more, click:
http://www.stadtteilschule-rissen.de/
) in Hamburg and pupils from Biotehniška šola Maribor (to check more, click:
http://www.bts.si/
) will meet together on this blog to exchange their learning goals, learning achievements, new ideas, and new discoveries.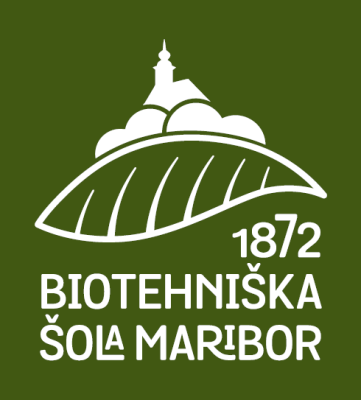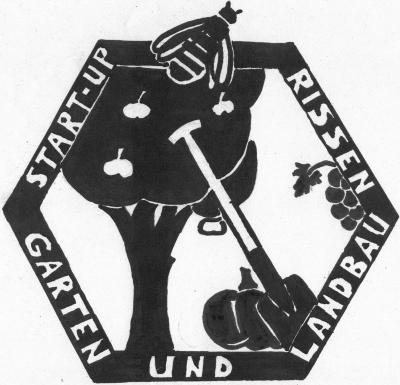 The main goal of a joint project is to provide the pupils with a deeper understanding of global and ecological correlations. The pupils both in Maribor and Hamburg execute working processes in the field of horticulture and landscaping. With the help of the crops (pumpkins and vine) we will gather and compare weather and climate data as well as samples of soil. Furthermore, harvest results also serve useful information for comparisons.
Additionally, the learners receive the possibility to choose further crops, which will be sown out, planted and harvested. These crops will be used to produce their own products, which must be promoted and sold on the free market.
The pupils also get the chance to take care of the bee colonies from their own beekeeping in order to gather honey as well as ensure the maintenance of the endangered honeybee.
During mutual visits (for example: from 20th do 26th November 14 Youngsters from Maribor will travel to Hamburg) in both countries the learners will be able to get to know each other as well as the different environments and working techniques.
All in all, the practice-oriented approach of this project aims to influence and change the attitudes and courses of actions of all participants strongly regarding ecological and social responsibilities.
We are excited that youngsters will be sharing their project´s experiences with you, dear readers. So stay tuned and bee friendly to each other and to the nature.
PS: This project is supported from you, from our youngsters, from our crazy teachers, from Stadtteilschule Rissen and Biotehniška šola Maribor and European Union – Program Erasmus Plus.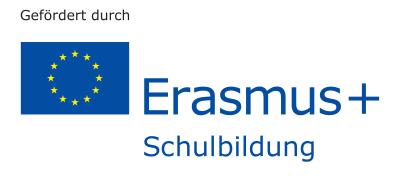 ... link (1 Kommentar) ... comment